One stop shopping for all your electrolytic marking system parts & supplies -- plus local support
---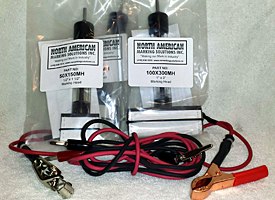 Marking Heads and Cables.
Electrolytes & Neutralytes - Choose from a wide range of safe-to-use Electrolytes & Neutralytes to meet all your product marking requirements and mark almost any type of metal. We also offer specific versions for the Nuclear industry along with lab test analysis reports. Ask about our new etching solutions that do not require Neutralyte. All orders come with MSD datasheets.
Mono pads, Carbon Marking Heads and Wire Cord Sets - Available in standard and custom sizes. (Please call for additional information). Various product clamping methods available to achieve proper electrical connection and to get you the best and fastest mark possible.
Tractor feed stencil paper and pre-cut sheets
- Allows you to achieve a very high quality mark with a standard 24 pin dot matrix printer. Tractor feed paper available in three sizes (3 inch, 4-1/4 inch and 5-1/4 inch ) of usable stencil making area and in 100 inch rolls. Individual sheets are approx. 2-1/2 inch x 7 inch and come in 100-sheet boxes. The tractor feed stencil paper and sheets come in a dark blue color or a light blue see through color for easier mark location placement on your parts. Larger 8-1/2 inch x 11 inch letter sized stencil sheets available for larger text or graphical marking.
Stencils
- Our Long Life Stencils (LLS) are made of fabric and not paper based. This provides three key benefits: capable of handling large volume runs; extended life cycle; can be cleaned and reused. LLS stencils are available in a sheet form, ideal for multiple images/text, or in a cap based design that fits right onto your carbon marking head. LLS stencils are also ideal if you require very fine details or deep etching.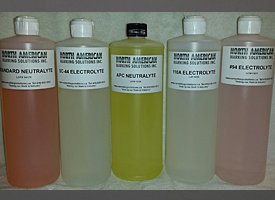 Electrolytes.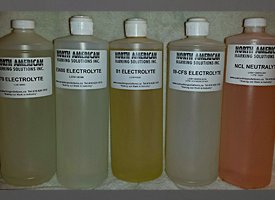 More Electrolytes.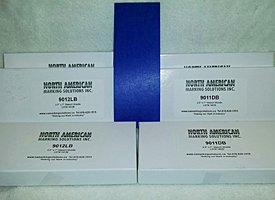 Stencil sheets.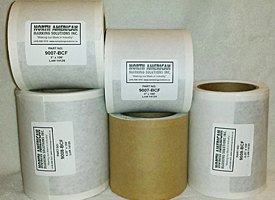 Stencil paper rolls.
Etching pads.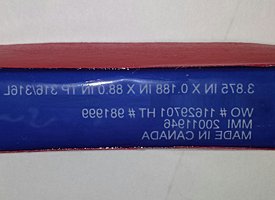 Stencil.